Sports training in Lanzarote
[vc_row][vc_column border_color="" visibility="" width="2/3″][vc_column_text]Island sports events are on the up! The increasingly popular trail running competitions, open water swimming events plus the annual Lanzarote Marathon are amoung the endless list. This is largely due to the perfect natural terrain for sports training in Lanzarote. Whether it be running, swimming or cycling many pro/age group triathletes and cyclists use lanzarote as a base for their training weeks.
Our volcanic island is of course home to the Godfather of the triathlon event calendar. Ironman Lanzarote is held during the month of May each year, plus the nearly new Lanzarote IM 70.3 which was held for the second time in November 2013.
There are many other triathlon competitions including the Tri122 and Ocean Lava, barely a month goes by when there isnt an event to take part in. Many are accessible for any sports enthusiast, with suitable competitions for a variety of fitness levels.
Tiagua 81 has been designed with the sports person in mind. The four lovely studios and apartments provide a luxurious approach to Lanzarote self-catering accommodation, with a shared pool and a storage area for sports equipment included. It was via Tiagua 81 that we came into contact with Amy Kilpin. A relative new comer to the world of triathlon, Amy has had some promising results and is now looking forward to racing at the ITU and ETU LongDistance Championships in 2014.
Amy Kilpin -Triathlete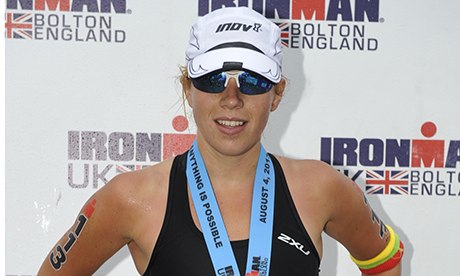 Follow Amy Kilpins journey, Volcanic Island Training – Reach for the stars with Lanzarote Retreats #AmyKilpinLanzarote 
Would you like to take part in a Lanzarote sports event? Cycle, Swim, Run, all three!!? Book to stay with us at one of our accommodations and learn about the best areas to train. We can help you with anything you need, and connect you to the right people to maximize your Lanzarote training experience..
Contact us now: info@lanzaroteretreats.com [/vc_column_text][/vc_column][vc_column border_color="" visibility="" width="1/3″][mk_gallery images="8530,8531,8532,8533,8534,8535,8536″ style="grid" column="1″ image_size="full" height="500″ hover_scenarios="fadebox" item_spacing="8″ margin_bottom="20″ frame_style="simple" disable_title="false" image_quality="1″ pagination="false" count="10″ pagination_style="1″ order="ASC" orderby="date" item_id="1456854234-56d5d4da9950b"][/vc_column][/vc_row]